I am here/ Am I here represents a duality of Identity. A need for acknowledgement vs. feeling undefined and vague. My fellow artists allowed me use their portraits to express my need to be, and I was so thankful to collaborate with Chelsea Duvall, her beautiful writing that says what I cannot.




I am here/ Am I here was conceived and developed during Who Am I/ Who I am, cycle 8 of Forward Flux Productions' collaborate create 21 day residency program in Seattle, WA, April 2017. The 20 artists of Who Am I/ Who I am examined the concept of Identity and created art in response/ reaction.





I am here/ Am I here was inspired by Baroque ceiling painting and The Dead Marshes from The Lord of The Rings movies. The two circles were painted to look like wells. The poem by Chelsea floated on top of the 5' round hole, while the artists' heads emerged from the depth of the 7' round hole, looking out at the people looking at them and walking on them.





The interplay between the work of four artists: suspended artwork Ephemera by Melissa Cole, interactive installation Underneath My Brown by Gabriel-Bello Diaz, and Diwata, a dance by Angel Alviar-Langley (aka Moonyeka).






I asked the artists to pose with the images I made of them.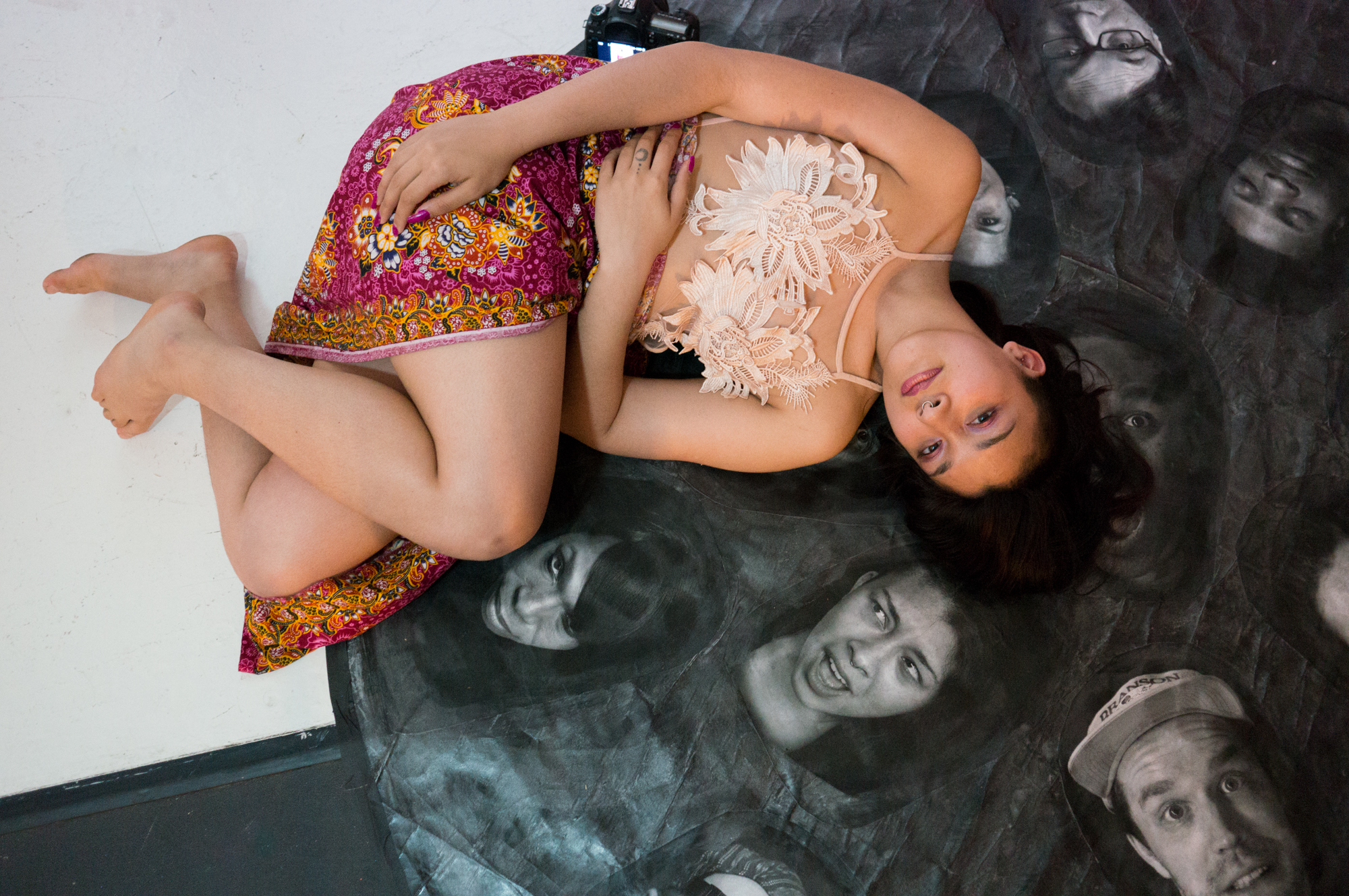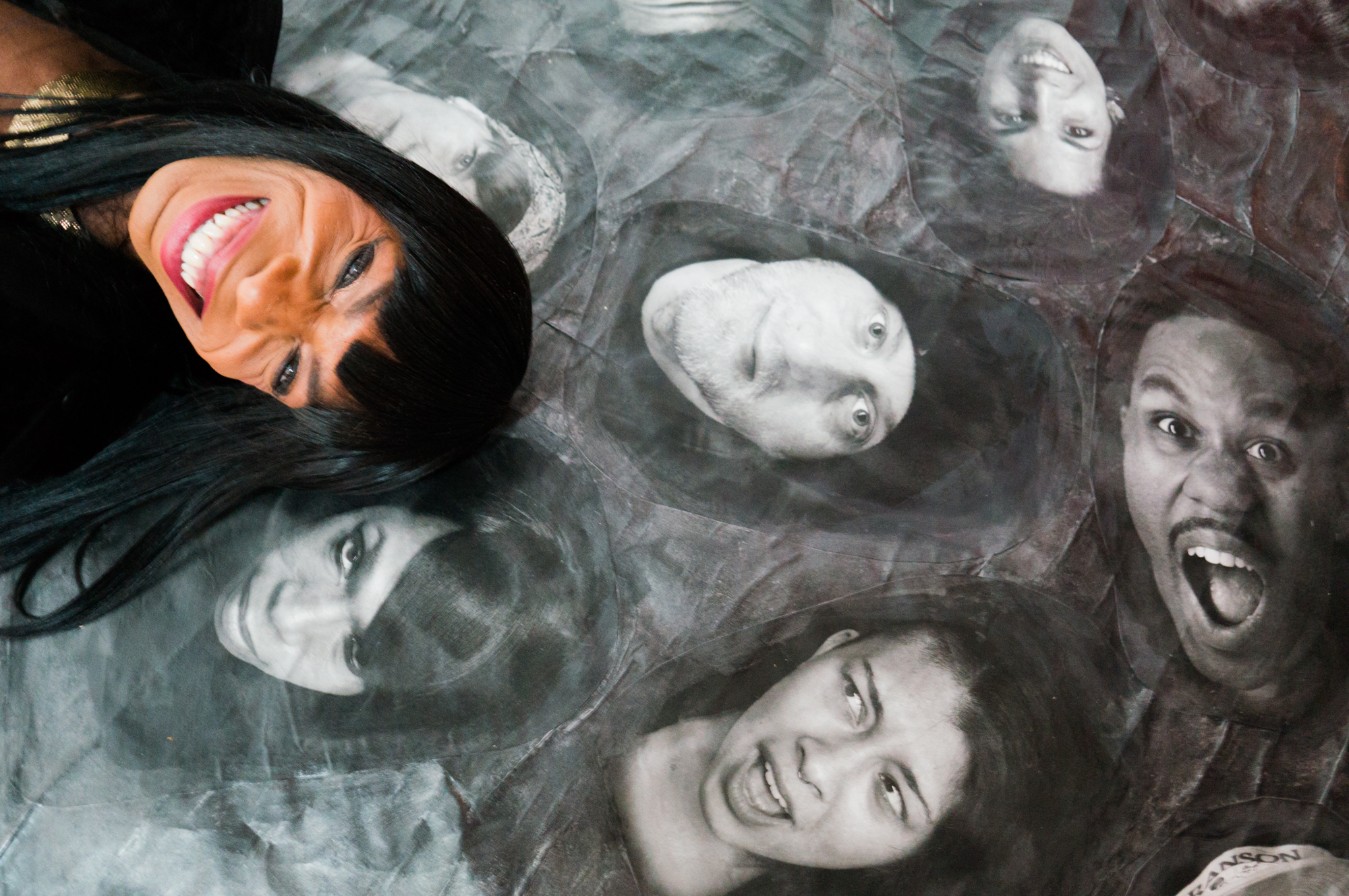 A selection of the artists' portraits.